The Mo Ibrahim Leadership Fellowship taught me that sustained momentum and good governance before, during and after periods of leadership transition are essential to achieve Africa's socio-economic transformation.
Mariam Yinusa
Country: Nigeria
Current base: Abidjan, Côte d'Ivoire
Website: AfDB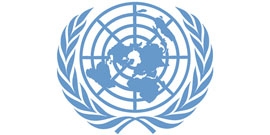 Previous work
Mariam came from the African Development Bank in Abidjan where she worked as a Senior Financial Analyst. In this capacity, she successfully designed, appraised and task-managed development projects in over 15 African countries. She is also a Chartered Stockbroker with several years of experience in stock markets and developing innovative financial products in emerging markets.
Post-Fellowship
Mariam currently works as a Principal Financial Economist at the African Development Bank Group (AfDB) Headquarters in Abidjan. She is responsible for designing and implementing innovative financial instruments to fund strategic, complex and niche programs and projects in the agriculture sector under the AfDB's Feed Africa Strategy for Agricultural Transformation. She also acts as co-lead of the AfDB's flagship program promoting youth in agriculture as a means to achieve food security and reduce youth unemployment on the continent.
Publications
Links