Ibrahim Index of African Governance (IIAG)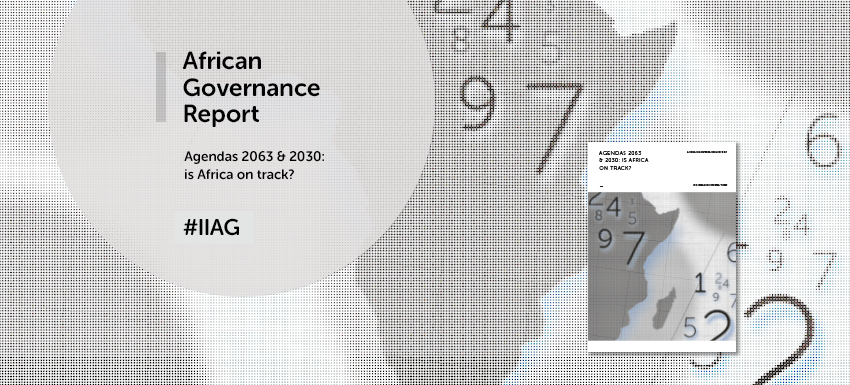 The Ibrahim Index of African Governance (IIAG) is a tool that measures and monitors governance performance in African countries.
The Mo Ibrahim Foundation defines governance as the provision of the political, social and economic public goods and services that every citizen has the right to expect from their state, and that a state has the responsibility to deliver to its citizens. In the IIAG, country performance in delivering governance is measured across four key components that effectively provide indicators of a country's Overall Governance performance.
African Governance Report
The latest report is available titled, Agendas 2063 & 2030: is Africa on track? 
Key findings from the 2018 dataset can be found here, while an Index Report is available to download.
Other useful links:
About the Index
The key components that form the four categories of the IIAG as described in the diagram below are Safety & Rule of Law, Participation & Human Rights, Sustainable Economic Opportunity and Human Development. Each of these categories contain subcategories under which we have organised various indicators that provide quantifiable measures of the overarching dimensions of governance.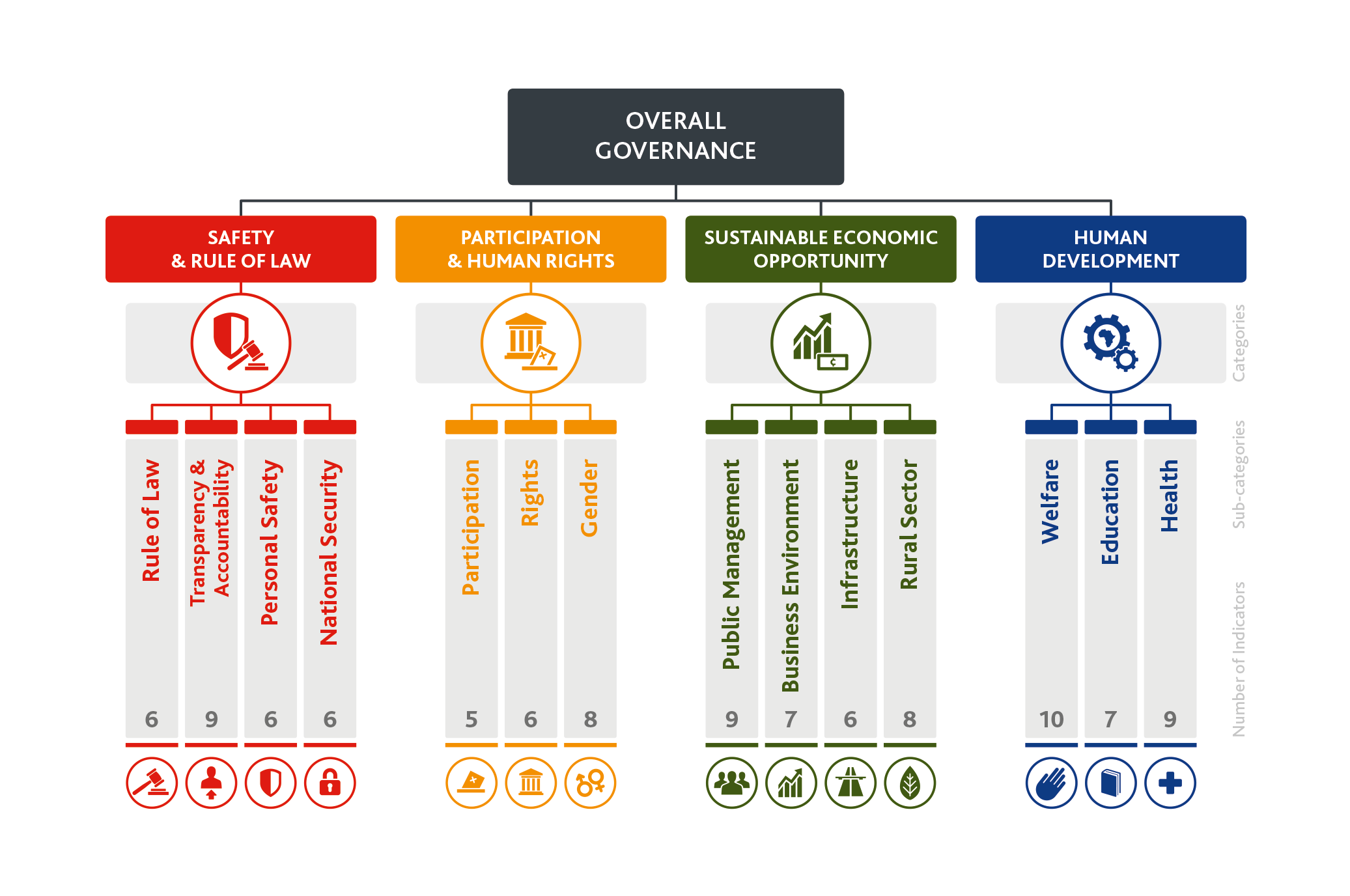 The Index provides data measuring the governance performance across all the dimensions described above for all 54 African countries for the years from 2008-2017. In order to provide a broad, documented and impartial picture of governance performance in every African country, the 102 indicators used to measure governance in Africa are collected from 35 independent sources. For an indicator to be included in the IIAG, it has to meet certain criteria. For a full explanation of how the IIAG is constructed, read our methodology blog.
Published since 2007, the IIAG was created to provide a quantifiable tool to measure and monitor governance performance in African countries, to assess their progress over time and to support the development of effective and responsive policy solutions. The IIAG focuses on measuring outputs and outcomes of policy, rather than declarations of intent, de jure statutes and levels of expenditure.
The entire Index time series is updated every year to ensure that each new IIAG provides the most accurate data available. This process ensures that the Index is the most robust and up-to-date dashboard of the state of governance in every African country.
The Mo Ibrahim Foundation is fully transparent. The Index Report publishes only a summary of results and methodology. We publish all country scores, full details and all information regarding the construction of the IIAG on our website.
Advisory Council
The Advisory Council is a body of academics, policy-makers and private sector representatives, the majority of whom are African, whose specific expertise ensures that the IIAG is the most comprehensive, relevant and robust tool to measure African governance.