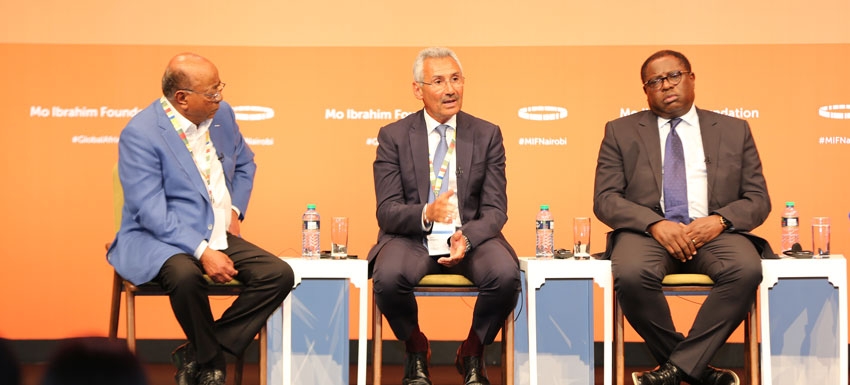 All Forum summaries and reports can be downloaded here. Arabic, French and Portuguese versions can be accessed via the language switcher at the top of the page, where available.
2023 – Global Africa: Africa in the world and the world in Africa
2022 – The road to COP27: Making Africa's Case in the Global Climate Debate
2021 – COVID-19 in Africa one year on: Impact and Prospects
2019 – Africa's youth: jobs or migration?
2018 – Public Service in Africa
2017 – Africa at a Tipping Point
2015 – African Urban Dynamics
2013 – Africa Ahead: The Next 50 Years
2012 – African Youth: Fulfilling The Potential
2011 – African Agriculture: From Meeting Needs To Creating Wealth