Research Spotlight series
A new series exploring data and key findings from the 2021 Ibrahim Forum Report.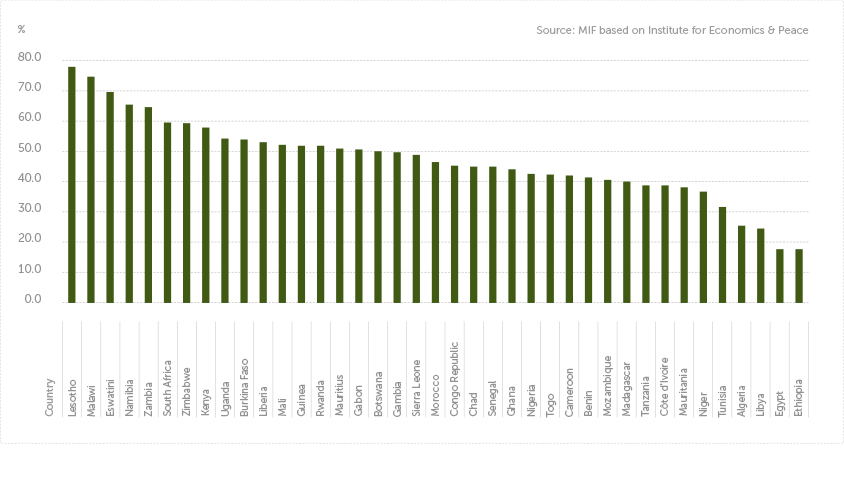 A study using Afrobarometer and climatic data identified the following common patterns explaining perception of climate change in Africa: climate change awareness, education, online news platforms and agricultural conditions. However, for perception of risk, agricultural conditions were the most significant predictor, followed by drought perception and belief in human causes of climate change.
According to the latest Afrobarometer survey conducted in February-March 2021 in Tanzania, only about one-third (35%) of Tanzanians said they have heard of climate change, a modest increase compared to in 2017 (31%). Awareness of climate change is highest among citizens with post-secondary education (76%) and regular internet users (64%), and particularly low among women (29%), rural residents (229%), and people who work in the agricultural sector (29%).
Among citizens who have heard of climate change, almost two-thirds (63%) say it is making life in the country worse. Concern about climate change is particularly common among men (68%), older people (70% of those over age 55), those with post-secondary education (68%), and those who work in the agricultural sector (66%).
Globally, IEP has found that some of the most significant carbon emitters globally are countries where citizens are least concerned about climate change as a very serious threat. None of the four greatest carbon emitting countries (China, United States, India and Russia) were among the 68 countries where a majority of citizens felt that climate change posed a "very serious threat" to their country in the next 20 years.
Africa must be at the heart of climate negotiations
In a poll conducted with MIF's Now Generation Network (NGN), 94% of respondents said that African youth voices are not being heard on climate change. 100% of respondents said that they are not confident that Africa's leaders are managing this challenge.
Without putting the most vulnerable at the centre, climate negotiations cannot succeed. However, reports that COP26 is the "whitest and most privileged" ever, with thousands from poorer countries who had planned to attend excluded, are discouraging.
COP27 is due to be held in Africa at the end of 2022, but Africa's priorities must be at the centre of this COP26 agreement and not postponed any further. 2022 may be too late.
The highest climate change concern is seen in Southern African countries