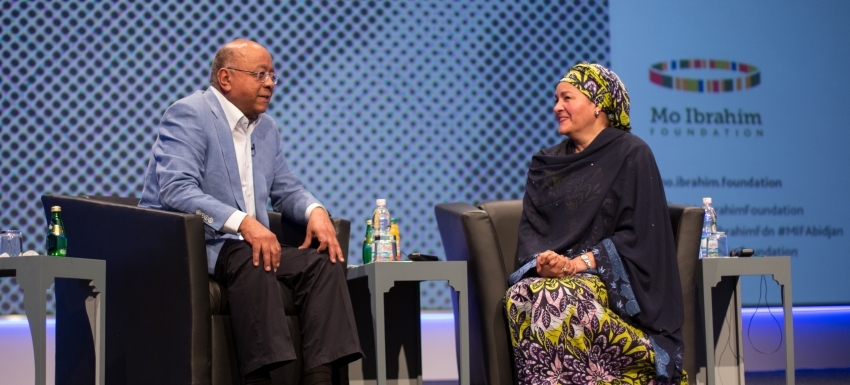 Africa's youth: jobs or migration?
Abidjan, Côte d'Ivoire
The 2019 Forum discussions were dedicated to African migrations.
Migration, whether referring to economic migrants or refugees, is currently triggering emotional and political reactions, especially outside the continent, that often are fragmented or overlook the real dynamics. Hence the interest of an African-led, fact-based, frank and open discussion, de-linked from any partisan agenda.
Contrary to common perceptions, African migrations are mainly internal and driven by economic prospects rather than just conflict or climate hazards. These flows are fuelled by lacking sustainable economic opportunities and employment prospects, in the only continent left where youth, already the overwhelming majority of the population, is still expanding.
Along with policies to update skills, in order to equip the working age population for the expected job market changes, and to strengthen mobility within the continent, mitigation policies should also make sure that no one is left behind.
The debate was organised around three sessions. Each session was joined by a representative of the Now Generation Forum, held the day before on the same topic. This ensured that the discussion reflected the expectations and proposals of the continent's majority: the young people.
We had a diverse line-up of speakers representing civil society, the private sector, multilateral and regional institutions as well as Africa's major international partners. All sessions were streamed live on the Foundation's Facebook page and on our website.
Watch the sessions on YouTube: