Prize Committee Biography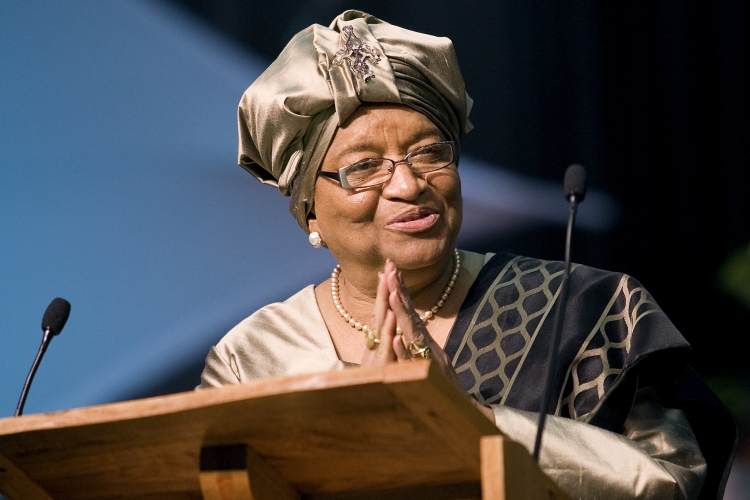 Ellen Johnson Sirleaf
Ellen Johnson Sirleaf has been a relentless advocate for peace, democracy, and women's empowerment. She continues her activism through the Ellen Johnson Sirleaf Presidential Center for Women and Development.
Johnson Sirleaf was elected President of the Republic of Liberia in 2005 and became Africa's first democratically elected female head of state. She was awarded the Nobel Peace Prize in 2011 for her non-violent struggle for the safety and advancement of women's rights. In addition to her Nobel Prize, President Sirleaf is the recipient of numerous honours, including the Ibrahim Prize for Achievement in African Leadership. Her global impact extends as she serves as a member of The Elders, a group of distinguished global leaders, and as a Health Workforce Ambassador for the World Health Organization.
She holds a Master's in Public Administration (MPA) from Harvard University's Kennedy School of Government. She also earned a degree in accounting at Madison Business College in Wisconsin. Johnson Sirleaf has written widely on development and human rights issues. In 2008 she published her memoir, This Child Will Be Great.
Balancing her public life, she embraces roles as a farmer and takes pride in her family, being a devoted mother to four sons and a cherished grandmother to twelve grandchildren.