Prize Committee Biography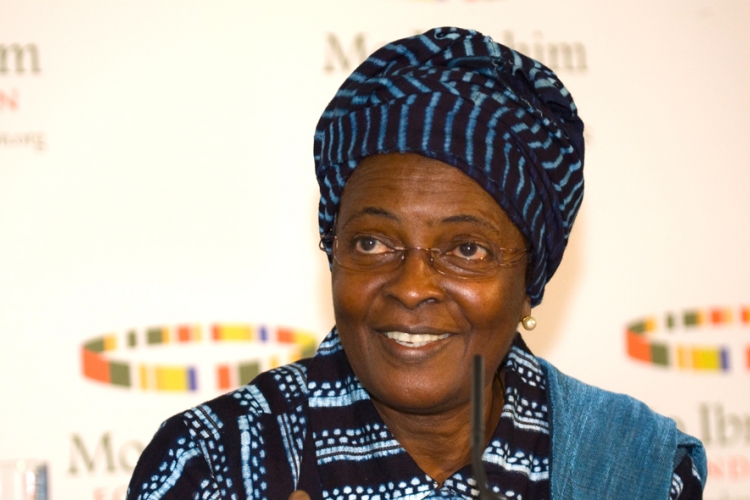 Aïcha Bah Diallo
Mme Aïcha Bah Diallo is a champion of girls' education. She holds a prominent position as a founding member of the Forum for African Women Educationalists (FAWE) and the Association for Strengthening Higher Education for Women in Africa (ASHEWA). She serves as the Chair of the Network for Education for All in Africa (REPTA) and the Chair of Aide et Action International (AEAI). Ms. Bah Diallo is also a founding member of the Réseau des Femmes pour l'Égalité Femmes-Hommes and the Founder and Chair of Business for the Empowerment of Women.
Since November 2022, Ms. Bah Diallo has been a member of the three women responsible for facilitating dialogue among political parties and civil society organisations in Guinea. She also holds a position on the Advisory Panel of Rio Tinto.
Ms Bah Diallo was Minister of Education in Guinea from 1989-1996, during which she played a pioneering role in removing barriers to girls' education. She is widely recognised as a leading figure in education reform in Guinea and enjoys high regard throughout Africa. She successfully prepared, negotiated, and implemented the Programme d'Ajustement Sectoriel de l'Éducation (PASE) in coordination with all donors, and was instrumental in preparing and negotiating the second programme.
From 1996-2005, Ms Bah Diallo held various senior positions at UNESCO, including Director of Basic Education, Deputy Assistant Director General for Education, and Assistant Director General for Education. Following her retirement, she continued to serve as an advisor to the Director General of UNESCO from 2005-2009.
She has received numerous distinctions, including the titles of Commandeur des Palmes Académiques Françaises, Officier de l'Ordre National de Côte d'Ivoire, Chevalier de l'Ordre National du Mérite de Guinée, Médaille d'Honneur du Travail de Guinée, and the Dignité de Grand Officier de l'Ordre National du Kolatier. She was also honoured with the Outstanding Woman Leadership Award and was recognised as one of the Top 100 most Influential Africans in 2013 and 2014.