2021 Ibrahim Governance Weekend: Online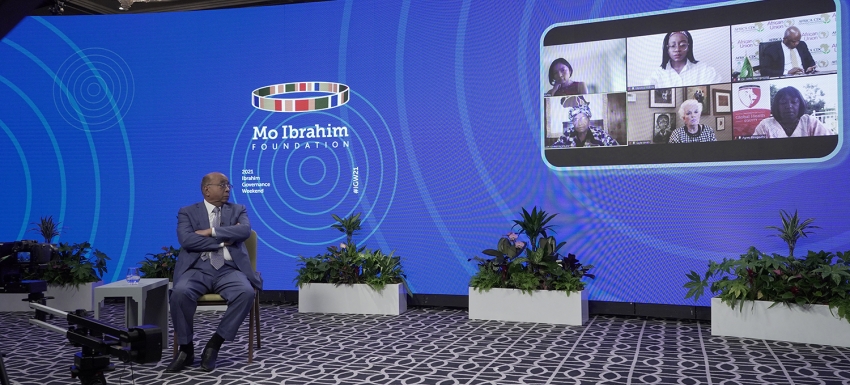 The Ibrahim Governance Weekend (IGW) brings together leading voices from across Africa and beyond to discuss issues of critical importance to the continent's progress.
Held in a virtual format for the first time, the 2021 IGW focussed on the impact of COVID-19 on Africa and the path to recovery. Discussions at the Ibrahim Forum were informed by new research from the Mo Ibrahim Foundation and perspectives from the Now Generation Forum, a convening of over 250 young African leaders.
The Foundation also honoured H.E. Mahamadou Issoufou, winner of the 2020 Ibrahim Prize for Achievement in African Leadership.