2020 Ibrahim Governance Weekend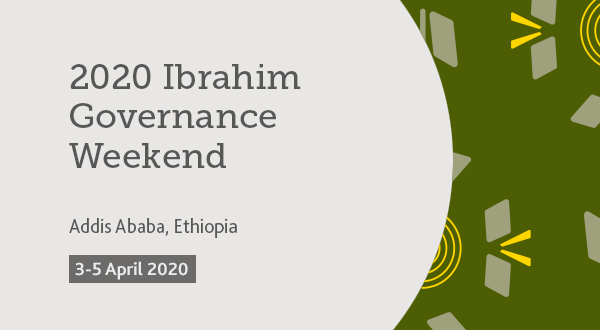 The Ibrahim Governance Weekend is the flagship event of the Mo Ibrahim Foundation, held every year in a different African country.
This three-day event convenes prominent African political and business leaders, representatives from civil society, multilateral and regional institutions as well as Africa's major international partners to debate issues of critical importance to Africa.
The weekend begins with the Now Generation Forum (NGF), which convenes young African emerging leaders to discuss the main themes of the Ibrahim Forum.
This is followed by a Leadership Ceremony which discusses leadership trends and challenges, and honours the new Laureate if a Prize has been awarded that year. A whole day is then dedicated to the Ibrahim Forum, a high-level discussion forum which tackles the challenges facing Africa and sets out priorities for action. Throughout the IGW various Africa-focussed parallel events are hosted by selected organisations.
The weekend concludes with a public concert highlighting some of the best performers of the continent.
The theme selected for the 2020 Ibrahim Forum discussions is Africa in the world and the world in Africa.
Media contact
For press and media enquiries, please use the contact details below.
T. +44 (0)20 7535 5067
E. [email protected]