2018 Ibrahim Governance Weekend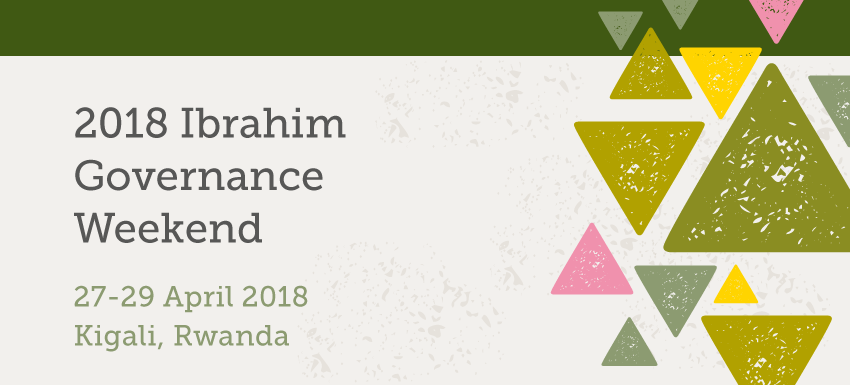 The Ibrahim Governance Weekend is the flagship event of the Mo Ibrahim Foundation, held every year in a different African country.
This three-day event convenes prominent African political and business leaders, representatives from civil society, multilateral and regional institutions as well as Africa's major international partners to debate issues of critical importance to Africa.
The weekend begins with a Leadership Ceremony, where this year we welcome and celebrate the 2017 Laureate, Ellen Johnson Sirleaf of Liberia. A whole day is then dedicated to the Ibrahim Forum, a high-level discussion forum which tackles the challenges facing Africa and sets out priorities for action. The weekend concludes with a public concert highlighting some of the best performers of the continent.
The Ibrahim Forum will focus this year on Public Service in 21st century Africa: its key relation to good governance and effective leadership, its new challenges and current shortcomings, the ways and means to strengthen it and make it appealing to the next generation.
All media materials, including VNRs, hi-res images and video clips from the weekend will be available to download on this page after the events.
Prize ceremony
This year we honoured Ellen Johnson Sirleaf, former President of Liberia, as the 2017 Ibrahim Prize Laureate.
Read her acceptance speech in full here.
Forum & Concert
The 2018 Forum topic was Public Service in Africa.
The discussion was organised around three sessions:
Session 1: Identifying the demand
Session 2: Assessing the supply
Session 3: Building a sound contract between citizens and the state.
Interspersed with discussions between Mo Ibrahim and Hailemariam Desalegn, Former Prime Minister of Ethiopia; Sanjay Pradhan, CEO of the Open Government Partnership; and H.E. Paul Kagame, President of Rwanda.
A concert was held on Sunday, 29 April with a diverse line up of Rwandan and African artists.