2017 Ibrahim Governance Weekend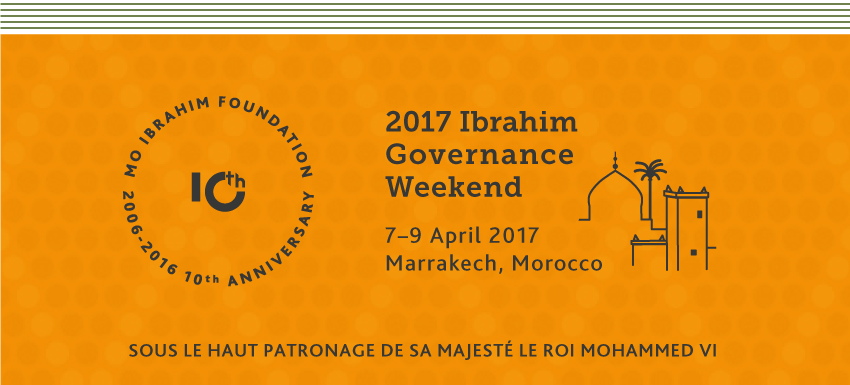 The Mo Ibrahim Foundation held its flagship event, the Ibrahim Governance Weekend, from 6-9 April 2017 in Marrakech, Morocco, under the High Patronage of His Majesty the King Mohammed VI. The Weekend brought together a powerful coalition of organisations and individuals – from Africa and around the world – for an informed and frank dialogue that aims to strengthen governance and leadership in Africa.
This year's event coincided with the Foundation's celebration of 10 years of putting governance at the centre of Africa's development discourse. The gathering built on insights from the 2016 Ibrahim Index of African Governance: A Decade of African Governance and looked at the next decade to set out a path forward for the continent.
Progressive leaders across politics, business, media and civil society from all over the continent gathered to discuss the challenges of leadership and governance in Africa in the 21st century, and to address the opportunities of the next decade for the African continent.
All media materials, including VNRs, hi-res images and video clips from the weekend are available to download below.
VNRs
Video streams and highlights
YouTube playlist can be found here.