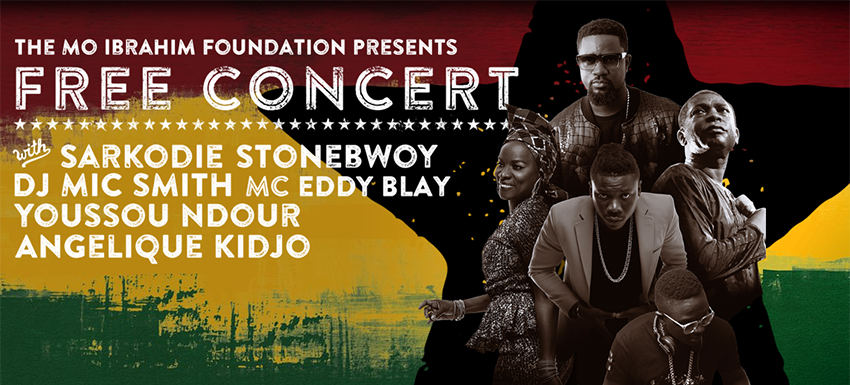 As part of the 2015 Mo Ibrahim Foundation Governance Weekend a spectacular free concert took place in Independence Square on Saturday, 21 November 2015.
The event was broadcast live and is available there to watch in full on our YouTube channel.
Some images of the night can be found below. Check out #MIFconcert on Twitter for a flavour of the night.