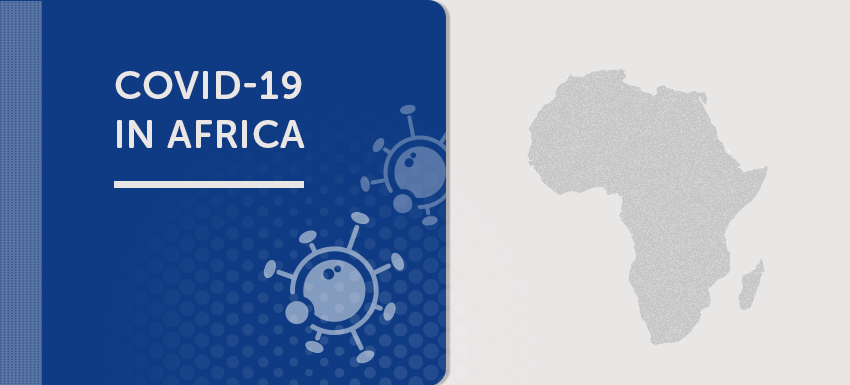 We are living in unprecedented times with the evolving coronavirus (COVID-19) pandemic. As countries around the world implement measures in an effort to contain the spread of the virus, the Foundation is providing information and research on the impact of COVID-19 in Africa.
MIF aims at telling the African story of COVID-19, assessing the continent's capacity to manage the pandemic, and its economic, political and social impact, including how it affects African citizens.
To stay informed, follow our regular updates below.
Mo Ibrahim discusses COVID-19
MIF research and data on COVID-19 in Africa
The 2021 Ibrahim Forum Report, COVID-19 in Africa one year on: Impact and Prospects, outlines how recovery from the pandemic provides an opportunity to define and drive a new growth model for the continent.
In 2020 the Foundation published an analysis of Africa's readiness and capacity to manage the COVID-19 pandemic. It draws on a wealth of data, statistics and information from the Ibrahim Index of African Governance (IIAG) and other sources to examine the COVID-19 context and its immediate challenges.
MIF is also publishing regular Research Briefs which analyse the impact of the current COVID-19 crisis on the continent from a variety of angles.
COVID-19 cases and vaccine access in Africa
Now Generation Network survey
The Mo Ibrahim Foundation published its first Now Generation Network survey findings on the impact of COVID-19, titled COVID-19 in Africa: what does it mean for young people?
The report analyses youth perspectives on the challenges Africa faces as a direct result of COVID-19. Drawing on views from 143 members of the Foundation's Now Generation Network (NGN) – a group of young and mid-level career African citizens from various sectors and disciplines – covering 35 African countries, the report shares insights on how young Africans perceive this crisis.
It provides specific insights into the views of young people in areas including current risk assessment, government responses to the crisis; access to adequate healthcare; the availability of reliable information; and the continent's prospects for the future.
Further resources on COVID-19 in Africa
MIF statement: Vaccines for Africa is a matter of global security
MIF's statement on the Call for Action issued by African and European leaders.