Prize Committee Biography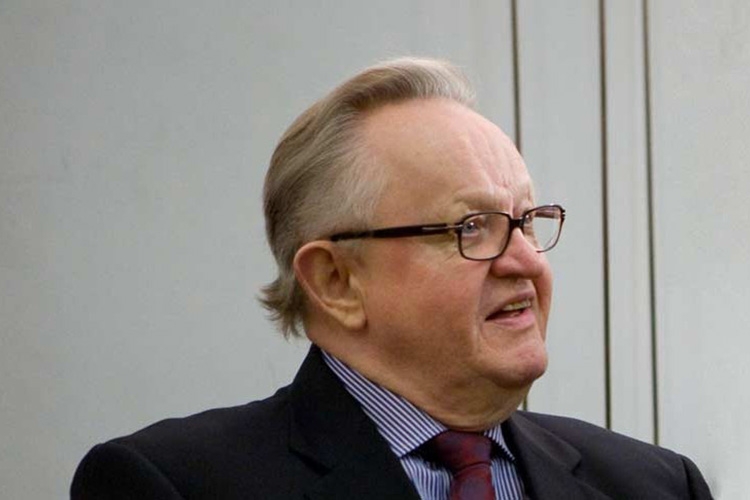 Martti Ahtisaari
Martti Ahtisaari, a diplomat and mediator renowned for his international peace work, was awarded the 2008 Nobel Peace Prize "for his important efforts, on several continents and over more than three decades, to resolve international conflicts". Mr Ahtisaari served as the first directly elected President of the Republic of Finland from 1994 to 2000. Foreign governments and the United Nations have called upon him to assist in some of the world's most difficult conflicts.
Mr Ahtisaari has facilitated the peace process between the government of Indonesia and the Free Aceh Movement, chaired the independent panel on security and safety of UN personnel in Iraq, served as UN special envoy for the Horn of Africa, and inspected the Irish Republican Army's arms dumps (alongside Cyril Ramaphosa). In 2005 he served as the UN Secretary-General's Special Envoy on Kosovo.
In 1977 he was appointed UN Commissioner for Namibia and the UN Secretary-General's Special Representative for Namibia in 1978, ultimately helping to supervise Namibia's first elections. Mr Ahtisaari holds honorary citizenship of Namibia for this work.
Mr Ahtisaari founded Crisis Management Initiative, an independent conflict resolution organisation, in 2000. He is a member of the Elders.
In 2004 Martti Ahtisaari was awarded the Order of the Companions of Oliver Tambo (Supreme Companion) by South Africa.